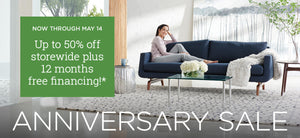 Skandinavia Contemporary Interiors Anniversary Sale
In gratitude for your years of loyalty, we're offering limited-time discounts throughout the store.  Since 1971, Skandinavia has been commited to providing Austin with the best in contemporary furniture. From comfortable sofas and chic dining tables to elegant accent chairs and stunning bedroom sets, our collections have made us a favorite among homeowners and designers alike. We also offer unique home decor accessories that will add the perfect finishing touch to your living space.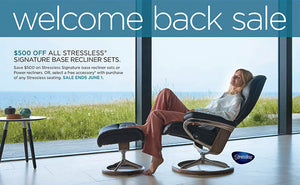 Skandinavia Welcome Back Sale
OUR NEW STORE IS NOW OPEN!  
We have doubled our space and are adding exciting new merchandise and accessories. Pardon our dust as we put the final touches on the displays, but we just couldn't wait to show it off!   We even have some top name brands on sale.
We are here to help and look forward to saying, "Welcome back and welcome to our new home." Thank you for supporting our small local business.